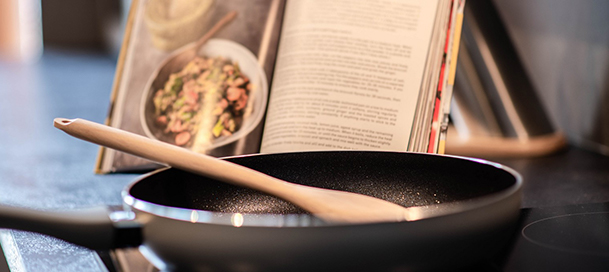 Your home and well-being are fundamental to everything in your life. Let's take the headache out of renting. Live in a stunning home with like-minded people who often become friends for life. Ideal locations with transport links, shops, bars and restaurants. Fully furnished, fully equipped houses waiting for you to move straight into. All bills included and superfast broadband as standard. It's time to experience a a new way of living.
Tenant FAQs
Who will I be sharing with?
Sharing a house with like-minded professionals can be fun, sociable and you can make some amazing life-long friends. You also have a responsibility to be a great housemate. All housemates are working professionals who have been vetted by us. If you want to meet them then we'll make an introduction where possible.
What's expected of me as a housemate?
HOUSE RULES
Please note that there is a strict no-smoking, no drugs policy.
1. Be Kind and Respectful
2. Clean Up After Yourself
3. Recycle and Take Out the Bins When It's Your Turn
4. Keep noise to a minimum after 10pm
5. Overnight Guests – maximum of 2 consecutive nights in any 7-day period up to a limit of 4 nights in a 4-week period
Can I have pets?
No. All of our houses have a no pet policy as we have to make sure we are fair to everyone and also protect people against any particular allergy issues.
Are bills included?
Yes, all bills are included in the rent – utilities, superfast broadband for streaming, communal cleaner and council tax* – subject to any change in council tax banding for the property.
How quickly can I move in?
Our move in process is simple and straightforward. Referencing and tenancy admin usually take a few days depending on how quickly you can complete the application form, upload your supporting documents and get responses from your references. Referencing usually takes a minimum of 1 week.
How long can you hold a room for me?
Once referencing is complete the first payment is due within 14 days of paying the holding deposit – see "How much is it to move in?". We can then hold the room for a maximum of 1 month after the initial holding deposit was paid. You can move in after this date but rent will be due.
What references will I need?
We will undertake a credit check, an employment/accountants reference and current Landlord reference (if applicable). You will be emailed an online form to complete and then our referencing partners take over and will support you through the process. By law, we also have to complete a Right To Rent check.
How do I know if I qualify?
You must have a UK bank account and be in receipt of an annual gross income of 30x the monthly rental. If you know your income is under this figure we can often take into account any savings you may have or utilise a guarantor to help you pass referencing. If you have a zero hours contract then you'll need to have been employed for more than 2 months and if employed less than 12 months then you'll need a guarantor.
Do you accept DSS / Universal Credit?
Government benefits can be used to contribute towards your total income in the referencing process. You would need to provide either:
Your benefit award notice for the current year; or
Open Banking data or itemised bank statements for the last 6 months
However, the affordability criteria must be met in order to pass referencing. Your annual gross income must be at least 30x the monthly rent. So for example, if the rent is £500/month then you would need to prove an income of £15,000/year or £1,250/month.
What happens if I fail referencing?
All is not lost, you can look at the option of proceeding with a guarantor. Ultimately, the Landlord can override the referencing if he/she feels it's appropriate. We are understanding of everyone's situation and will always do our best to work with you to secure the room for you.
Who can be a guarantor?
A guarantor is someone who agrees to pay your rent if you don't pay it, for example a parent or close relative. If you don't pay your landlord what you owe them, they can ask your guarantor to pay instead. If your guarantor doesn't pay, your landlord can take them to court. Your guarantor will be referenced in the same way as you are as if they are the tenant.
Guarantor Requirements
Is a UK resident
Is aged 18 years or over
Annual income is equal to or more than 2.5 times the annual rent
Has no more than one CCJ up to the value of £300
Is not a student
How long is my tenancy?
Typically, your initial tenancy is just 6 months which flys by! After this we are always very flexible so you can either sign again to have the security of another fixed period which could be 6 – 12 months or you automatically become a periodic tenant which means you continue to pay your rent each month and are still bound by the same conditions of your tenancy agreement.
How do I reserve a room?
Once you've viewed a room and you'd like to reserve it then we'll send you a holding form with bank details to pay a £90 holding deposit. Only pay a holding deposit if you're serious about taking on the tenancy. The Holding Deposit is not refundable if you:
provide false or misleading information
fail a right to rent check
withdraw from the property
fail to take all reasonable steps to enter into a tenancy agreement. This includes providing references and proof of income/employment.
Do I need to pay a deposit?
Yes, the deposit is 1 month's rent. The deposit is paid into the Deposit Protection Scheme where it is protected for you and is refundable subject to any deductions against damage or rent owed.
How much is it to move in?
Once you've passed referencing the first payment is due within 14 days of paying the holding deposit.
You'll receive an invoice to pay:
1. The deposit – 1 month's rent
2. Rent from the move-in date until the end of the month
3. If you move in after the 15th of the month then you also pay the next month's rent
4. Your £90 holding deposit is deducted
Example
Rent £500, move-in date 16th of month:
1. £500.00
2. £246.58 – 15 days rent x £16.43 per day (daily rent = monthly rent x 12 / 365)
3. £500 Rent for next month
4. -£90
Total = £1156.58
How do I pay my rent?
You'll need to set up a standing order with your bank using our account details. The rent is due on the 1st of the month and where your tenancy starts on a different date your initial payment will include an adjustment to the 1st.
What happens if my rent is paid late?
If you have an issue then please just call us and discuss this with us as we cannot help if we are unaware of your situation. Mistakes can be made that cause late payment and whilst not ideal if we know and the timescale is short we can often work with this. All further terms for non-payment of rent will be clearly listed in your tenancy agreement.
Do I need insurance?
Your landlord has insured the building but this will not cover your personal contents. It's always wise to insure your own belongings, especially if you have anything of value.We can provide details of insurers that specialise in professional houseshares – just ask for details.
Who do I speak to if I have any concerns or issues during my tenancy?
We're always here to help and offer advice throughout the duration of your tenancy with us. If we can help then we will and will always do our very best to support you. We commit to always treating others as we would want to be treated ourselves. You will be provided with phone and email contacts. We have a fast response maintenance team and emergency out of hours number.
Who is responsible for repairs?
Unless specified in the tenancy agreement, your landlord will normally be responsible for repairs. Your landlord has a legal responsibility to adhere to, in terms of the nature and type of repairs that they are obliged to carry out, and they will also be responsible for repairing / replacing any items that are provided with the property. Your tenancy agreement may state that you are responsible for the upkeep of the garden, but the majority of our landlords undertake this on behalf of their tenants. It is still your responsibility to ensure that the property is kept clean and tidy and that any repairs or damage are brought to our attention.
How do I end my tenancy?
You must give 1 rental month's notice to end your tenancy after the initial fixed term has expired. To give notice just complete the form under the Tenants section of our website.
How do I stop my rent payments after my tenancy ends?
You are in complete control of your standing order and just need to cancel it with your bank. We'll send you a reminder to do this when relevant.
When do I get my deposit back?
We aim to return all deposit money to you ASAP and within 10 days of check out. Once you've moved out:
We inspect the room
We let you know of any deductions to be made from the deposit. Deposits are usually returned in full unless there have been any damages
We instruct the DPS to return your deposit
You need to reply to an email from the DPS confirming you agree to receive it
The DPS pay into your account within 5 – 10 working days
The speed at which this money is returned can be improved if you make sure we are aware of any issues that may need resolving during your notice period and make sure the room is handed back clean or allow us to book a cleaner for you. As you can imagine it takes time to obtain quotes for any breakages etc but if we know about this earlier on we can get your deposit back without any delays.